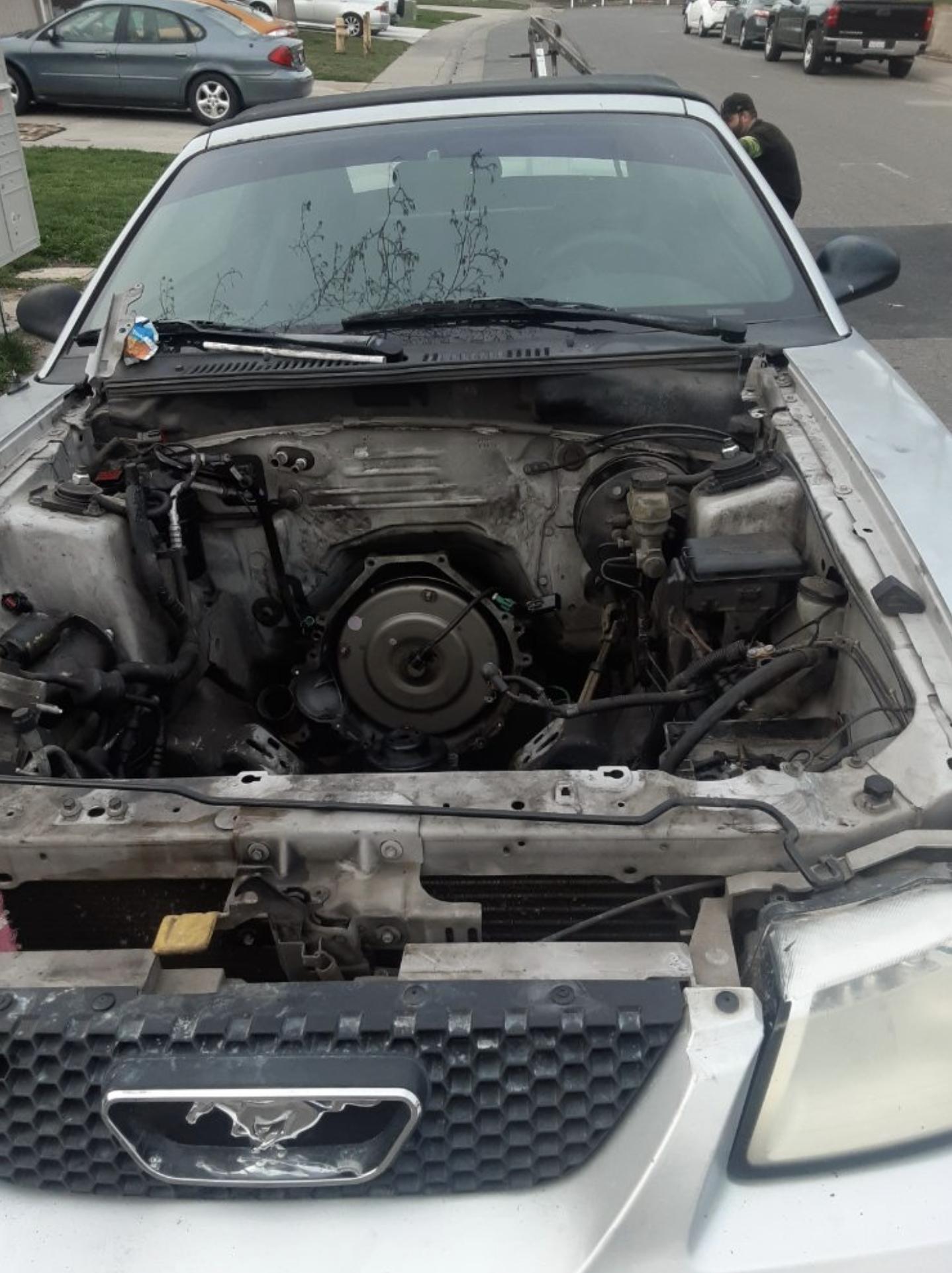 Experienced and skilled mechanics
As the top-rated mobile mechanic service in Richmond, VA, our team of highly qualified and experienced mechanics is equipped to handle any vehicle issue.

Convenient mobile services
Richmond Mobile Mechanic comes to you, eliminating the need to spend time and money transporting your car to a garage.

Unmatched customer service
We treat our clients and their cars with the utmost respect and strive to provide a hassle-free experience. Our team of skilled mechanics is dedicated to getting your car back on the road ASAP!
Richmond Mobile Mechanic strives to provide exceptional on-site repair services for a wide range of vehicles, including cars, trucks, SUVs, and motorcycles. Our skilled technicians, combined with advanced technology and extensive knowledge, allow us to offer reliable, efficient, and cost-effective services that exceed your expectations.
We understand the stress and inconvenience caused by unexpected vehicle breakdowns, which is why we provide 24/7 emergency assistance. Our experts are always prepared to respond to your location, whether you're stranded on the roadside or at home. Our priority is to promptly and effectively repair your vehicle, so you can get back on the road quickly. You can trust us to provide trustworthy and high-quality services.
At Richmond Mobile Mechanic, we are dedicated to ensuring that your vehicle runs smoothly by providing comprehensive repair and maintenance services. Our preventive maintenance services, such as coolant flushes and oil changes, are designed to keep your vehicle in optimal condition. We also offer on-site repair services for various types of vehicles, including cars, trucks, SUVs, and motorcycles.
Our work ethic is based on honesty and transparency, and our skilled technicians will always provide you with a clear and concise explanation of any issues with your vehicle. We believe in providing detailed cost estimates upfront to avoid any surprises in the final bill. Richmond Mobile Mechanic takes pride in our workmanship and stands behind our services with a 100% satisfaction guarantee.
Our Vision
We seek to become the foremost provider of on-site vehicle repair and maintenance services in Richmond and its environs. We aim to revolutionize the auto repair industry by providing efficient, reliable, and convenient services that cater to the diverse needs of our esteemed clients.
We believe that top-quality vehicle repair and maintenance services should be accessible to all, regardless of their location. To stay ahead in our field, we invest heavily in state-of-the-art technologies and provide regular training to our skilled technicians. Our ultimate goal is to create a world where vehicle breakdowns are no longer a cause for stress and inconvenience, but rather a seamless experience for our valued clients.
Our Mission
Our mission is to provide superior service of maintenance and repair on-site for all manner of vehicles that roam the earth. We vow to honor our clients with honest and fair prices, for we know the anguish and distress of being stranded on the wayside. We aim to make the process of mending your trusty steed as smooth and prompt as possible, with wait times reduced to a minimum.
Our ultimate goal is the satisfaction of our patrons, which is why we offer a pledge of 100% contentment for all our work. Our team is skilled in the use of the latest implements of diagnosis, ensuring a swift and accurate detection and resolution of any maladies that afflict your vehicle. We prioritize your well-being and the timely return of your vehicle to the open road. With our cutting-edge devices, we guarantee the highest quality of craftsmanship.
Our Community Roots
Richmond Mobile Mechanic was founded in Richmond to change the perception of mobile mechanic companies. Despite the initial lack of awareness, our business grew exponentially, and we soon became the preferred choice for vehicle repair and maintenance services in the area.
Today, our priority is establishing and nurturing long-term relationships with our clients. We recognized early on that by providing on-site services at our client's homes, we could create a strong connection with the community. This personalized approach has distinguished us from other automotive repair shops and has shaped our business.
Our unwavering commitment to delivering exceptional and dependable on-site repair services to the Greater Richmond Region is our top priority. Even as we expand our service area, we remain focused on providing hassle-free services. Our team of skilled technicians is available 24/7 and equipped with advanced diagnostic tools to ensure that your vehicle runs smoothly.
Serving You With ASE Certified Excellence
At Richmond Mobile Mechanic, we hold our team of professionals in high regard, as they have gained a remarkable reputation in the auto repair industry. Our team consists of friendly customer service representatives who provide prompt responses to inquiries and highly skilled mechanics with extensive automotive knowledge. We are proud to offer outstanding services, exceptional customer service, and top-quality repairs, which are all made possible by the expertise of our team.
Our team's success is attributed to our highly skilled technicians who undergo rigorous training and possess comprehensive knowledge of repairing all types of vehicles. We use state-of-the-art diagnostic equipment to ensure precise and effective repairs. Our mechanics are dedicated to their craft and take pride in delivering exceptional customer service and top-notch results.
At Richmond Mobile Mechanic, we have a well-equipped team with extensive knowledge of the entire region, allowing us to handle emergencies effectively. Our technicians have a profound understanding of the local roads, enabling them to respond promptly and proficiently to unexpected vehicle problems. With our fast and reliable services, you won't have to endure prolonged waiting times.
Contact Richmond Mobile Mechanic at (804) 993-9194.
Satisfaction Guaranteed!
Our team of skilled mechanics is dedicated to providing the highest quality truck repair services to ensure that your vehicle operates optimally. We use state-of-the-art equipment and advanced techniques to diagnose and repair any truck issues effectively.

I've been a loyal customer of Richmond Mobile Mechanic for years now, and I've never been disappointed. Their mobile mechanic service is incredibly convenient, and their mechanics are not only friendly but also highly professional. I wouldn't trust anyone else when it comes to the maintenance of my fleet.

When I found myself stranded on the side of the road with a blown tire, Richmond Mobile Mechanic came to my rescue. Their prompt response and efficient service got me back on the road in no time. I can't recommend their mobile mechanic services highly enough!

From start to finish, their team of mechanics was courteous, professional, and efficient. They were able to diagnose and fix the issue with my car quickly and effectively, and the whole process was incredibly convenient thanks to their mobile services.