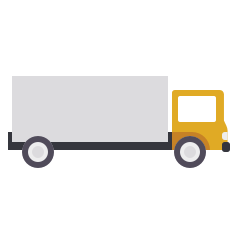 CAR MECHANIC
Choose Richmond Mobile Mechanic for efficient and reliable on-site auto repair.

BRAKE REPAIR
Trust Richmond Mobile Mechanic for efficient and reliable on-site brake repair.

ENGINE REPAIR
Count on Richmond Mobile Mechanic for efficient on-site engine repair.

A/C REPAIR
Stay cool with Richmond Mobile Mechanic's reliable on-site A/C repair.
SPARK PLUG AND IGNITION COIL
Get your engine firing on all cylinders with our spark plug and ignition coil services.

Mobile Truck Engine Repair
Expert mobile engine repair services for your truck, wherever you are.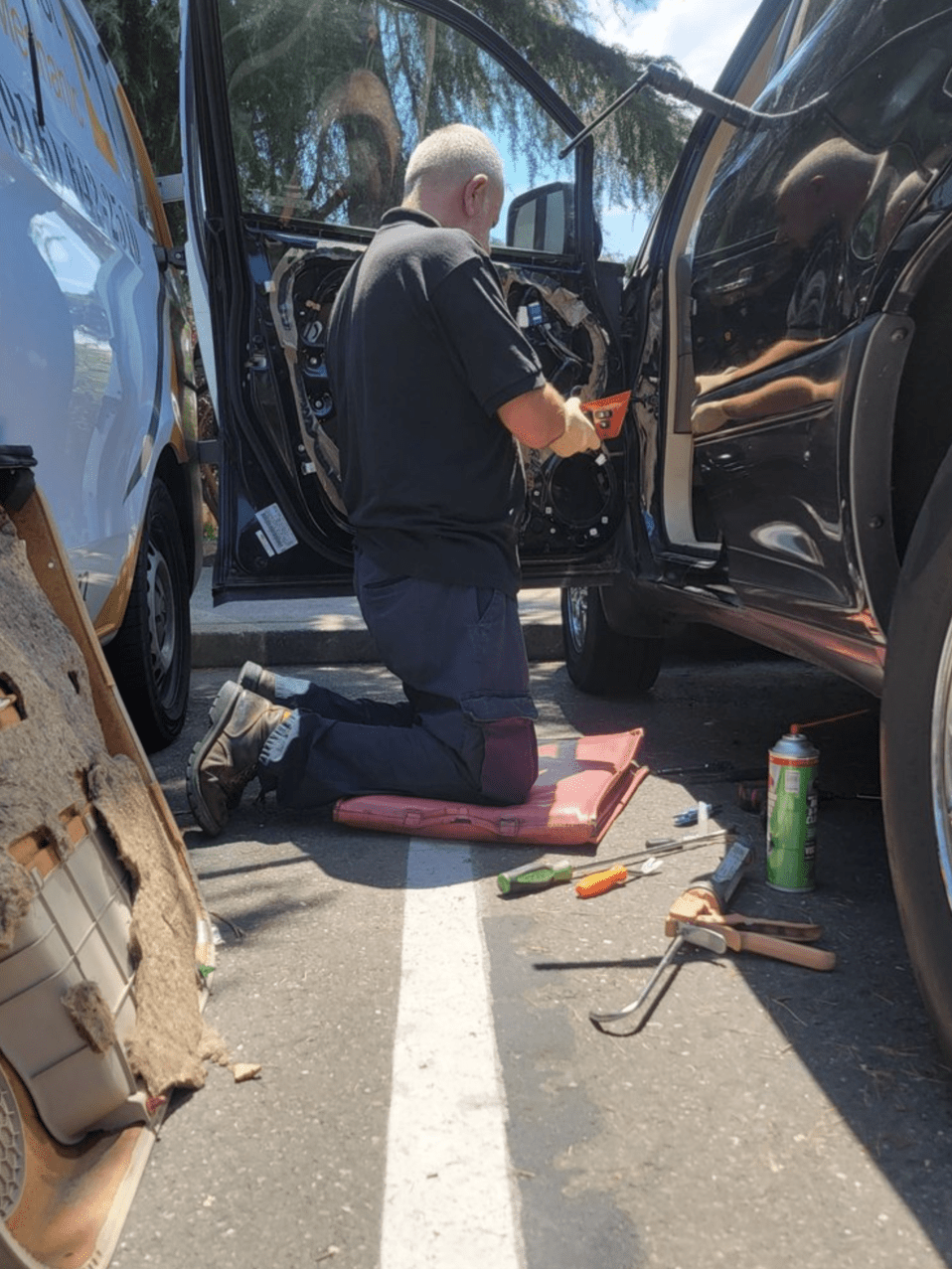 Experienced and skilled mechanics
As the top-rated mobile mechanic service in Richmond, VA, our team of highly qualified and experienced mechanics is equipped to handle any vehicle issue.

Convenient mobile services
Richmond Mobile Mechanic comes to you, eliminating the need to spend time and money transporting your car to a garage.

Unmatched customer service
We treat our clients and their cars with the utmost respect and strive to provide a hassle-free experience. Our team of skilled mechanics is dedicated to getting your car back on the road ASAP!
When the summer heat becomes unbearable, a properly functioning air conditioner is a must-have for your vehicle. Look no further, as Richmond Mobile Mechanic is here to help! Our team of highly skilled and certified mechanics are experts in all aspects of A/C repair in Richmond, from minor recharges to complete replacements. With our assistance, you can rest easy knowing that your car's A/C system will be operating at its best, even during the hottest days. Our top-notch services ensure that you can drive in comfort, no matter the temperature.
As winter approaches, keeping your car's heater in optimal condition becomes crucial for staying warm during the cold season. At Richmond Mobile Mechanic, our experienced mechanics will conduct a thorough assessment of your vehicle's heating system and address any issues efficiently. After visiting us, your car will have all the necessary components to keep you warm on the coldest days! Trust us for reliable and high-quality services, so you can drive comfortably this winter.
Don't suffer in silence with unbearable temperatures inside your car. Contact Richmond Mobile Mechanic for fast and efficient air conditioning and heating repair services. We'll quickly restore the comfort of a pleasant driving experience, so you can embark on your journeys without any troubles or worries.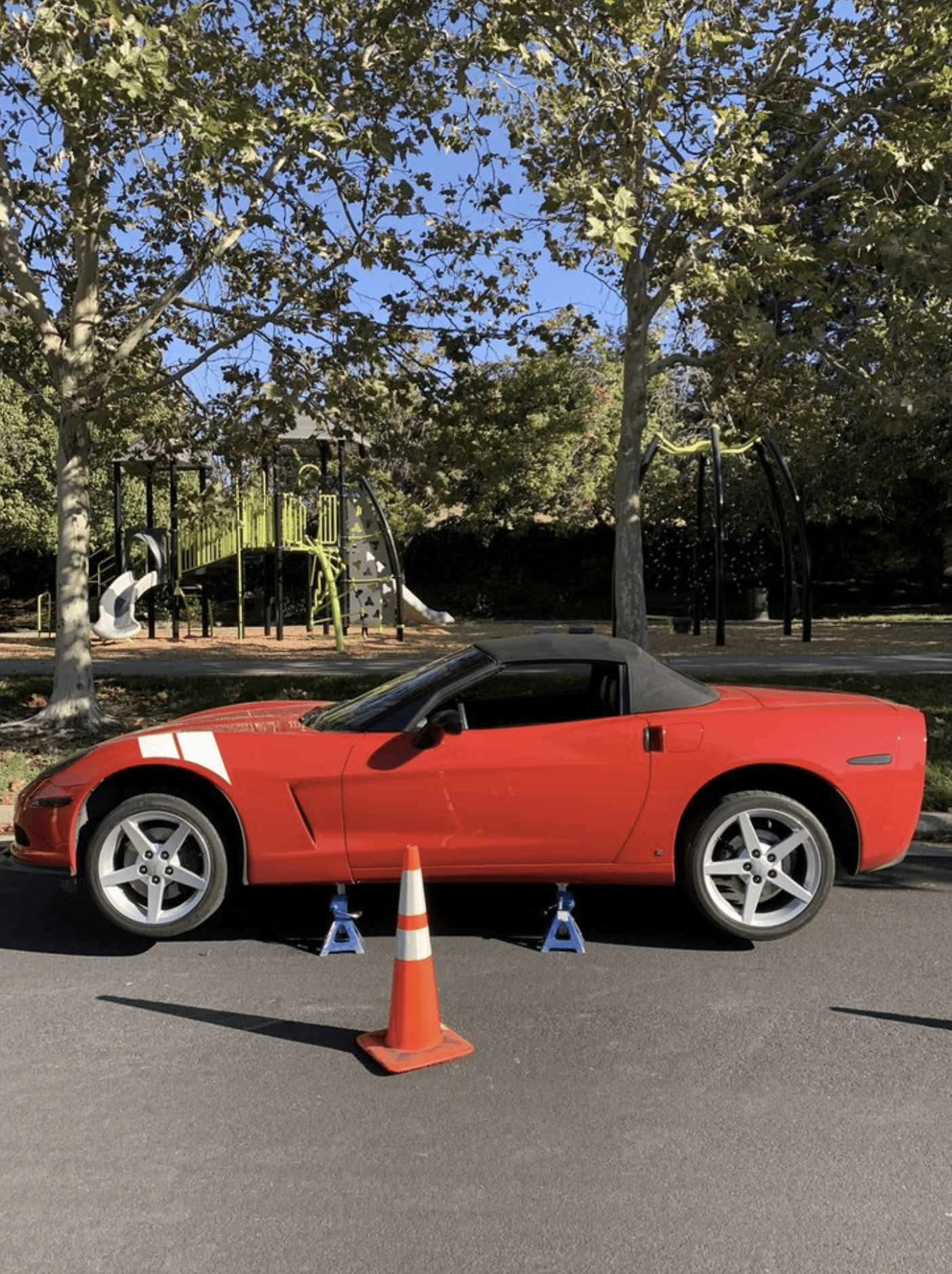 Auto A/C And Heater Repair Done Right
Don't let bad weather disrupt your daily life. If you're experiencing reduced airflow, excessively warm temperatures, or any other issues with your vehicle's HVAC system, turn to us for assistance. Our skilled technicians can promptly diagnose and fix the problem, ensuring that you can drive in comfort again. We'll take care of all the technical work while you relax with the assurance that you'll be comfortable, no matter how extreme the weather gets.
Our team knows:

Condensers
Fans
Switches
Vents
Coiling
Motors
Evaporators
Tubing
Count on our team of skilled technicians to restore your HVAC system to peak performance. Whether you require routine maintenance or a complex repair, rest assured that we will provide you with outstanding service every time. We stand behind our work and offer a guarantee, giving you complete confidence and trust in the expertise of our mechanics. Be assured that we are committed to providing complete satisfaction with every job we undertake.
Making Your Ride A Happier Place To Be
We recognize the importance of a well-functioning heating and air conditioning system in ensuring comfortable driving experiences at Richmond Mobile Mechanic. Our mechanics possess the necessary equipment and expertise to provide reliable repair services for all types of cars, regardless of make or model, allowing you to safely drive in any weather.
Should you experience any problems with your vehicle's HVAC, our team of certified experts with extensive experience can assist you. We employ advanced diagnostic tools to swiftly identify and resolve any concerns. With our specialized knowledge in HVAC repair, you can have peace of mind knowing that your systems will be restored to their optimal condition in no time.
At Richmond Mobile Mechanic, we prioritize your safety and comfort, no matter the weather conditions. Our team of experienced professionals is always available to provide affordable and reliable services, ensuring that every ride is a comfortable one. We also offer other services, including spark plugs and ignition coil services and car mechanic services.
We understand the importance of a properly functioning HVAC system for your peace of mind and comfort. That's why we offer expert HVAC solutions designed to meet your specific needs. Whether you need a simple A/C recharge or a more complex heating system repair, we have the expertise and equipment necessary to get the job done efficiently and affordably. With our help, you can hit the road with confidence, knowing that your car's HVAC system is in good hands.
Contact Richmond Mobile Mechanic at (804) 993-9194.
Satisfaction Guaranteed!
Our team of skilled mechanics is dedicated to providing the highest quality truck repair services to ensure that your vehicle operates optimally. We use state-of-the-art equipment and advanced techniques to diagnose and repair any truck issues effectively.

I've been a loyal customer of Richmond Mobile Mechanic for years now, and I've never been disappointed. Their mobile mechanic service is incredibly convenient, and their mechanics are not only friendly but also highly professional. I wouldn't trust anyone else when it comes to the maintenance of my fleet.

When I found myself stranded on the side of the road with a blown tire, Richmond Mobile Mechanic came to my rescue. Their prompt response and efficient service got me back on the road in no time. I can't recommend their mobile mechanic services highly enough!

From start to finish, their team of mechanics was courteous, professional, and efficient. They were able to diagnose and fix the issue with my car quickly and effectively, and the whole process was incredibly convenient thanks to their mobile services.