CAR MECHANIC
Choose Richmond Mobile Mechanic for efficient and reliable on-site auto repair.

BRAKE REPAIR
Trust Richmond Mobile Mechanic for efficient and reliable on-site brake repair.

ENGINE REPAIR
Count on Richmond Mobile Mechanic for efficient on-site engine repair.

A/C REPAIR
Stay cool with Richmond Mobile Mechanic's reliable on-site A/C repair.
SPARK PLUG AND IGNITION COIL
Get your engine firing on all cylinders with our spark plug and ignition coil services.

Mobile Truck Engine Repair
Expert mobile engine repair services for your truck, wherever you are.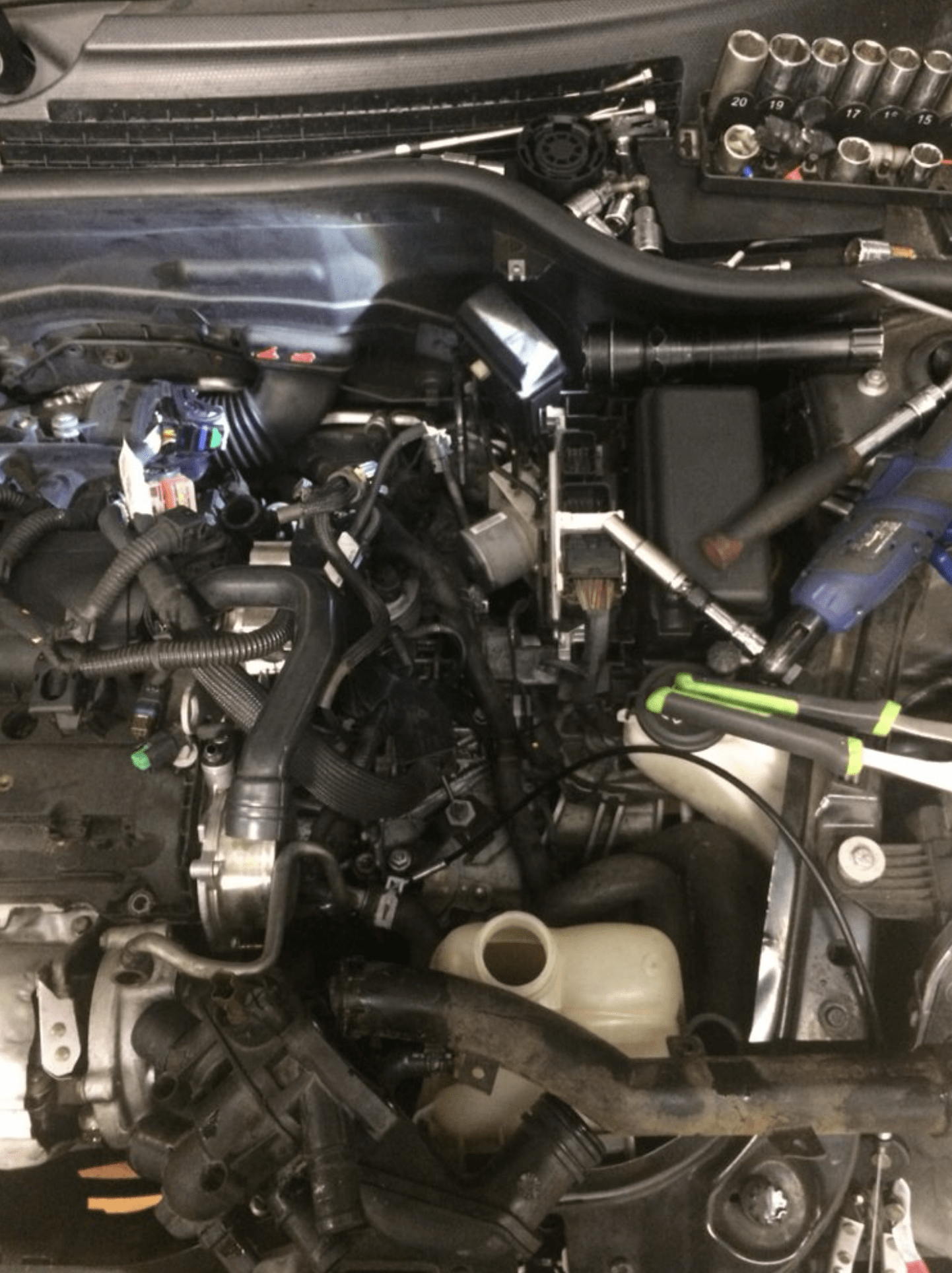 Experienced and skilled mechanics
As the top-rated mobile mechanic service in Richmond, VA, our team of highly qualified and experienced mechanics is equipped to handle any vehicle issue.

Convenient mobile services
Richmond Mobile Mechanic comes to you, eliminating the need to spend time and money transporting your car to a garage.

Unmatched customer service
We treat our clients and their cars with the utmost respect and strive to provide a hassle-free experience. Our team of skilled mechanics is dedicated to getting your car back on the road ASAP!
Richmond Mobile Mechanic aims to alleviate the inconvenience caused by car problems by providing high-quality on-site repair and maintenance services. Our team of skilled mechanics has access to advanced equipment and technology, enabling them to handle any automotive issue and making us your ultimate solution for all car-related needs.
We take great pride in exceeding customer expectations by delivering exceptional service and quality workmanship. Our commitment to providing top-notch service extends to engine repair, tune-ups, brake repair, and all other automotive problems.
Richmond Mobile Mechanic is the ultimate solution for all your automotive needs. Our team of proficient experts has vast experience in handling a wide range of issues, from regular check-ups to complex repairs. We always provide a detailed estimate before beginning any work, ensuring complete transparency.
At Richmond Mobile Mechanic, we prioritize safety and quality above all else. We are fully committed to ensuring the well-being of your vehicle. Our uncompromising dedication to quality means that we never take shortcuts. We value your input and keep you informed at every stage of the repair process. Our unwavering commitment to delivering trustworthy and transparent service sets us apart from the competition.
Mobile Repair For Cars, Trucks, and SUVs
Richmond Mobile Mechanic is committed to providing exceptional repair and maintenance services to every vehicle. Our team of licensed technicians has access to the latest cutting-edge tools, allowing them to service all makes and models, both domestic and foreign, regardless of age. We take pride in our unparalleled level of expertise when it comes to keeping your ride in perfect condition.
From SUVs to crossovers, our team of talented mechanics specializes in providing personalized attention to a variety of vehicles. We understand that each car has specific requirements, which is why we promise tailored care to ensure optimal performance.
At Richmond Mobile Mechanic, we treat every car with the personalized attention it deserves. Our qualified professionals handle each vehicle with meticulous care as if it were their pride and joy. We take great pleasure in providing excellent service to all our customers, regardless of the type or model of their vehicle.
With expertise in servicing both classic and modern cars equipped with computer chips, our skilled mechanics at Richmond Mobile Mechanic utilize the latest technologies to ensure that your vehicle receives customized care. We meticulously oversee each stage of the repair process to ensure that your car performs optimally, enabling you to embark on every journey with confidence.
Our team comprises ASE-certified professionals who are dedicated to providing you with the assurance that your car has received top-notch service.
Covering The Greater Richmond Region
Richmond Mobile Mechanic takes pride in providing top-quality service to customers in the Greater Richmond Region. Our skilled mechanics are intimately familiar with the area's roads, ensuring that your ride is safe and reliable.
At our company, we place your satisfaction and convenience first. We strive to dispatch a certified mechanic to your location promptly after receiving your call, often on the same day. Our dependable team consists of highly trained technicians who can easily diagnose any vehicle problem and quickly restore it to optimal condition. With our assistance, you can say goodbye to car troubles for good. Contact us today for further assistance.
Dial (804) 993-9194 for the best car mechanics in Richmond, VA.
Satisfaction Guaranteed!
Our team of skilled mechanics is dedicated to providing the highest quality truck repair services to ensure that your vehicle operates optimally. We use state-of-the-art equipment and advanced techniques to diagnose and repair any truck issues effectively.

I've been a loyal customer of Richmond Mobile Mechanic for years now, and I've never been disappointed. Their mobile mechanic service is incredibly convenient, and their mechanics are not only friendly but also highly professional. I wouldn't trust anyone else when it comes to the maintenance of my fleet.

When I found myself stranded on the side of the road with a blown tire, Richmond Mobile Mechanic came to my rescue. Their prompt response and efficient service got me back on the road in no time. I can't recommend their mobile mechanic services highly enough!

From start to finish, their team of mechanics was courteous, professional, and efficient. They were able to diagnose and fix the issue with my car quickly and effectively, and the whole process was incredibly convenient thanks to their mobile services.