CAR MECHANIC
Choose Richmond Mobile Mechanic for efficient and reliable on-site auto repair.

BRAKE REPAIR
Trust Richmond Mobile Mechanic for efficient and reliable on-site brake repair.

ENGINE REPAIR
Count on Richmond Mobile Mechanic for efficient on-site engine repair.

A/C REPAIR
Stay cool with Richmond Mobile Mechanic's reliable on-site A/C repair.
SPARK PLUG AND IGNITION COIL
Get your engine firing on all cylinders with our spark plug and ignition coil services.

Mobile Truck Engine Repair
Expert mobile engine repair services for your truck, wherever you are.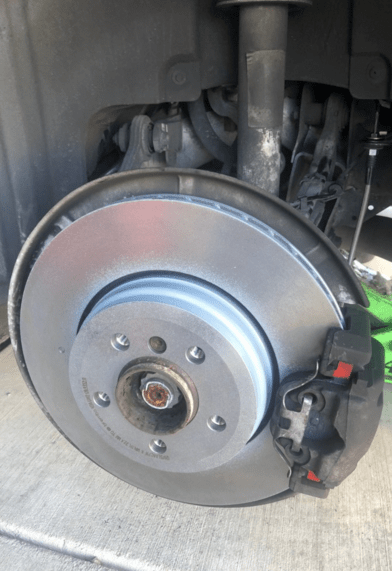 Experienced and skilled mechanics
As the top-rated mobile mechanic service in Richmond, VA, our team of highly qualified and experienced mechanics is equipped to handle any vehicle issue.

Convenient mobile services
Richmond Mobile Mechanic comes to you, eliminating the need to spend time and money transporting your car to a garage.

Unmatched customer service
We treat our clients and their cars with the utmost respect and strive to provide a hassle-free experience. Our team of skilled mechanics is dedicated to getting your car back on the road ASAP!
Richmond Mobile Mechanic is committed to providing exceptional brake repair services to Richmond residents. Brakes are essential for the safety of your vehicle, as they enable you to at least pretend as you care about those stoplights. They also help pedestrians feel just a wee bit safer on the sidewalks.
Our team of ASE-certified mechanics utilizes advanced tools and technology to accurately diagnose and repair brake-related issues. Our mobile brake repair services are designed to simplify your life by eliminating the need to visit our facility. We will come to your preferred location, whether it's your home, workplace, or roadside, and effectively restore your brakes to their optimal condition.
At Richmond Mobile Mechanic, we take pride in our unwavering dedication to customer satisfaction and delivering exceptional service. You can trust us to prioritize your safety on the road by ensuring your brakes function properly.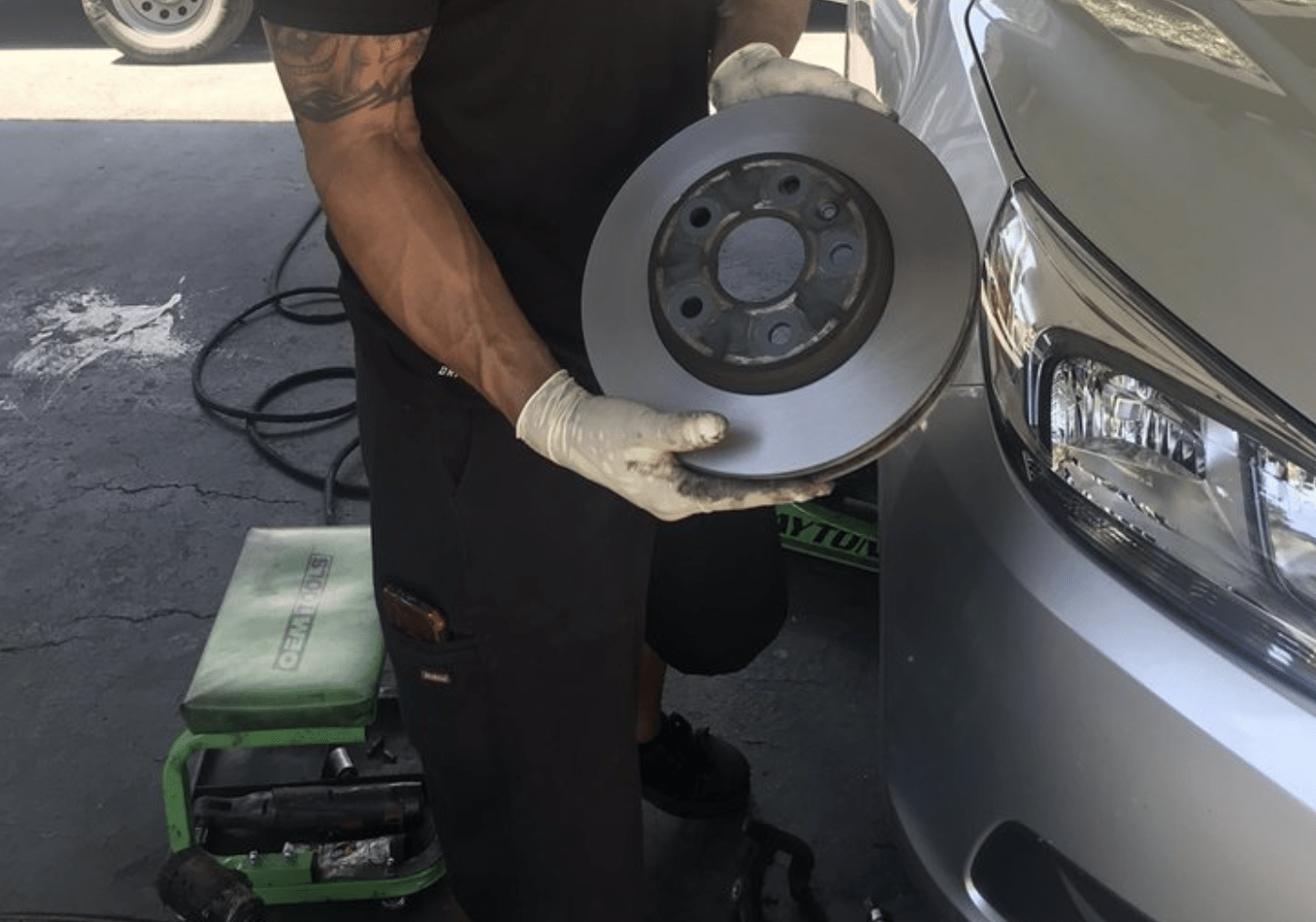 Our commitment to delivering high-quality brake repair services at reasonable rates is unwavering, and we never compromise on the quality of our work. We understand that brake repairs can be a strain on your budget, which is why we prioritize transparency. We provide you with a comprehensive breakdown of the costs involved, ensuring complete transparency in our dealings.
We believe in the importance of well-functioning brakes, not only for your safety but also for the safety of other drivers on the road and pedestrians. That's why our experienced professionals take brake repair seriously and provide you with reliable and swift services. We come to you, saving you the trouble of visiting our facility, and expertly repair your brakes to ensure a safe driving experience.
Don't put your safety at risk due to faulty brakes. Contact us today for expert and efficient brake repair services in Richmond, VA.
Brake Part Replacement
Richmond Mobile Mechanic boasts a team of licensed mechanics with vast experience in various brake repairs. We understand that encountering brake issues while driving can be stressful, which is why our efficient and dependable services aim to put your mind at ease. Our team will arrive promptly at your desired location, accurately diagnose the problem, and provide effective solutions to restore your brakes' optimal functionality. With our trustworthy services, you can confidently drive with peace of mind, knowing that we have your back.
We repair or replace:
ABS control modules
Brake calipers
Brake fluid pumps
Brake disks
Brake booster
Brake lines
Brake pads
Brake drums
Cylinders
At Richmond Mobile Mechanic, we understand that each vehicle needs a specific approach to brake repair services. Our team of professionals provides tailor-made brake repair solutions that cater to the unique requirements of your vehicle, whether it has traditional drum brakes or modern ones.
We value your safety and offer prompt and reliable brake repair services for your convenience. Our licensed mechanics have the necessary expertise and experience to handle any brake-related issues with efficiency, ensuring that your vehicle is roadworthy and safe to drive. Delaying brake repairs can be hazardous, so don't hesitate to contact us today to ensure your safety on the road.
ASE Certified Brake Repair
Richmond Mobile Mechanic is a trusted provider of efficient and reliable brake repair services in two counties. Our team of certified mechanics has extensive experience in all types of brake repairs and is dedicated to delivering exceptional mobile brake repair services throughout the Richmond area. We take great pride in keeping up with the latest industry trends and technologies to ensure that the services we provide are of unparalleled quality. In addition, we also offer A/C repair, engine repair, spark plugs and ignition coil services.
We recognize the crucial role that brakes play in ensuring the safety of both you and others on the road. Our skilled team can diagnose and resolve any brake-related issues you may encounter, including noise or vibration. You can rely on us to deliver fast and dependable brake repair services that will provide you with peace of mind while driving.
Dial (804) 993-9194.
Satisfaction Guaranteed!
Our team of skilled mechanics is dedicated to providing the highest quality truck repair services to ensure that your vehicle operates optimally. We use state-of-the-art equipment and advanced techniques to diagnose and repair any truck issues effectively.

I've been a loyal customer of Richmond Mobile Mechanic for years now, and I've never been disappointed. Their mobile mechanic service is incredibly convenient, and their mechanics are not only friendly but also highly professional. I wouldn't trust anyone else when it comes to the maintenance of my fleet.

When I found myself stranded on the side of the road with a blown tire, Richmond Mobile Mechanic came to my rescue. Their prompt response and efficient service got me back on the road in no time. I can't recommend their mobile mechanic services highly enough!

From start to finish, their team of mechanics was courteous, professional, and efficient. They were able to diagnose and fix the issue with my car quickly and effectively, and the whole process was incredibly convenient thanks to their mobile services.